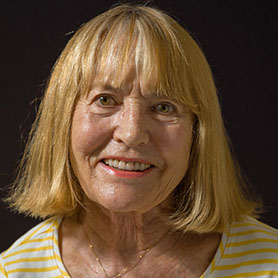 Vicki Huth
Femto-Assisted cataract surgery with the Catalys with limbal relaxing incisions and Crystalens.
Now that the year is coming to an end, I am thinking about how thankful I am to you for giving me great vision again. After you performed the cataract surgery, I was amazed at how well I could read the small print on my computer again. It is also nice not to worry about contact lenses again. Thank you so very much for making a wonderful difference in my life.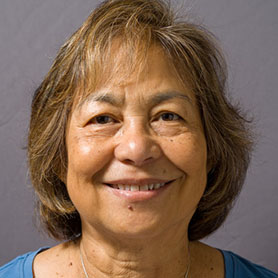 Samantha Pierce
I want to thank you for the wonderful care I have been receiving from you and your staff, words alone will never capture my sincerest gratitude. I want to tell you that not only you are an amazing doctor, but you are also an extraordinary human being. Thanks for showing me so much care and concern. You have been much more to me than just a doctor; you have been my therapist, supporter, friend, well-wisher and angel in disguise. Your contribution in my life is nothing short of magical! Thanks for all your support, medical and emotional. My warmest wishes for a happy Thanksgiving to you and your family. When I count my blessings, I count your more than once! I am forever grateful.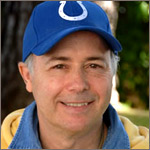 Frank Milgram, M.D.
Monovision LASIK with LADARvision® CustomCornea® and Intralase®
With my new vision, I enjoy reading, watching TV, sports, going to movies, and dating. My overall experience has been excellent. I have 20/20 vision in both eyes and no longer need eyeglasses. I would have the procedure again. It has been life-changing. I would recommend this surgery to anyone who would like to free themselves from eyeglasses. Dr. Oyakawa is extremely knowledgeable, answers all questions, and is extremely thorough in all aspects of eye care. I felt in good hands having him perform my LASIK surgery. I am a physician, and in my opinion, Dr. Oyakawa is the best ophthalmologist I have ever met.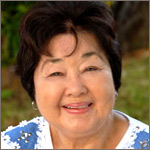 Shige Oura
LASIK with Allegretto Wave™ and Intralase® (right eye) and Crystalens® (left eye)
With my new vision, I enjoy being able to read newspapers, magazines, reports, and anything readable without my glasses. My overall experience was very good because Dr. Oyakawa and his staff are very efficient. I would not choose to have the procedure again because I really don't need it; everything was correctly done the first time! I have already recommended this surgery to friends.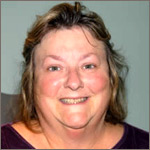 Victoria Cole-Schonlau, DNSC, RN, MPA
Bilateral Crystalens® with LRIs
The activities I most enjoy with my new vision? Everything! I enjoy seeing the world in bright white rather than winter white, walking in the rain with my face turned up, and seeing everything without raindrops on glasses. I also enjoy waking without glasses and seeing the alarm clock.
My overall experience was virtually painless and effortless. I saw without glasses the same afternoon! I would absolutely have the procedure done again, in a heartbeat! I would recommend this surgery to a family member or friend and already have!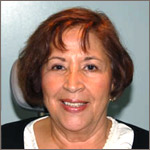 Guadalupe Lara
Bilateral Crystalens® Left Eye LRI
I enjoy reading, watching television, crocheting, and ceramic painting with my new vision. My overall experience was excellent! Yes, I would choose to have this procedure again. I recommended this surgery to my husband who is also very pleased with his results!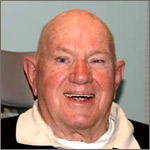 Karl Wintergerst
Bilateral Crystalens® Right Eye and AcrySof® Toric IOL
I had been wearing glasses for distance vision all my life before surgery, now I don't! I most enjoy doing my word search puzzles with my new vision! My overall experience was fine. I had no problems. I would choose to have the procedure done again and would recommend this surgery to a family member or friend.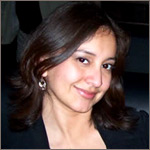 Gabriel Raguay
LADARvision® 4000 with CustomCornea® and Intralase®
I enjoy going out in the sun because now I just put on my sunglasses and go. I no longer have to switch from my glasses to my sunglasses. I fumbled a lot before, having to switch to sunglasses when I was in the sun and back to my regular glasses when I went inside a building. Also, when I would go to amusement parks, I had to remove my glasses because they would get wet or there was the possibility of losing them during a freefall. I could never enjoy the view during the rides.
The [surgery] experience was great. Everyone in the office was very professional. Ann walked through the procedure with me, and Nydia was ready to calm my nerves. During the procedure, the staff was very reassuring, and Dr. Oyakawa was very patient and understanding. I definitely would have the procedure done again.
Now, I get to buy cute sunglasses on the spot without having to worry about paying for prescription lenses to be put in them. I'm always ready to take a photo without worrying about taking my glasses off because of glare or worrying that they left marks on my nose or that they will come out looking crooked in the pictures. I feel more confident and definitely do not shy away from the camera like I used to do when I wore glasses. I would recommend this surgery to family members and friends. In the long run, the surgery pays for itself because now I don't have to purchase new glasses, contacts, or cleaning solutions.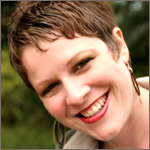 Ann Pirone
Allegretto Wave™ and Intralase®
Dear Sharper Vision Centers,
I can't thank you enough for the amazing job you did on my eyes. It's been four months now, and every day I appreciate being able to see so clearly without contacts or glasses. It has given me added freedom and was the best money I have spent, worth every penny. I most enjoy concerts, sailing, and going out at night without having to deal with contacts. My overall experience was excellent and your staff has been so friendly and helpful. Dr. Oyakawa is the best by far. I would recommend this surgery to a family member or friend because of the freedom it gives. Thank you! I am so happy!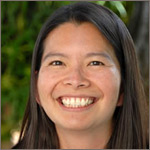 Adriane Wong
LASIK with LADARvision® 4000 and Intralase®
Activities such as reading, driving, playing sports with my child are more enjoyable now, but simply seeing the everyday world around me without having to relay on my glasses or contacts has been a huge change for the better. Surgery with Dr. Oyakawa and his staff was a wonderful experience. The staff was helpful, friendly, and professional. They made me feel comfortable about the procedure, and I definitely felt like I was receiving the best care throughout the entire process. I would definitely do it over again. My vision has improved dramatically. It's actually clearer and sharper than what I saw with glasses or contacts.
I would most certainly recommend Dr. Oyakawa to my family and friends who are interested in having corrective eye surgery with an excellent doctor. I've been wearing glasses or contacts since childhood. I was very nearsighted with a high astigmatism. I was unable to read my alarm clock when I woke up in the morning, make out the details of people's faces from across the room, or see the big "E" on an eye chart without wearing my glasses or contacts. It's been great to actually be able to see everything so clearly now. Having eye surgery was definitely one of the best decisions I've made. Thank you, Dr. Oyakawa!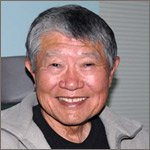 Tak Fukushima
Crystalens® Right Eye
Dr. Oyakawa helped restore my vision. After 10 years of care by another ophthalmologist, who was a corneal surgery specialist, the vision in my left eye was not possible. I visited Dr. Oyakawa one day and he advised me that there was a possibility that the left eye vision could be restored. He wanted to review my past records that were sent from the other doctor. After his review of the records, Dr. Oyakawa was certain that the vision could be restored. He placed a contact lens in that eye as a test, and I was once again able to see with the left eye! He then referred me to another doctor for a second opinion, and this doctor concurred with Dr. Oyakawa. This time, I was referred to a contact lens specialist who provided me with the custom lens that is giving me the vision I didn't have for 10 years. Dr. Oyakawa also performed cataract surgery on my right eye and implanted the Crystalens that is providing me with the range and depth in my vision. I now have near perfect vision in both eyes and am truly grateful to Dr. Oyakawa for his expert skill and foresight in providing me a rebirth of my life. I call him my miracle man for giving me a new life. Vision is such an important factor in one's life. Thank you Dr. Oyakawa.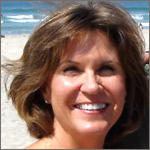 Shirley Spade
Crystalens® Right Eye and TECNIS™ Left Eye
Hi Dr. Oyakawa,
When I received a questionnaire from your office, I knew that I wanted to respond. I wanted to let you know how great I am doing since the cataract surgery that you preformed a year and a half ago. I had such sudden and significant vision loss in September of 2006 that it really scared me. Up until then, I was aware that I had slowly developing cataracts but was unaware that they could cloud my vision so quickly. I was no longer able to read anything, even with glasses and had difficulty enjoying many of my daily activities. My husband knows your son Jay and in conversation mentioned to him my condition. Jay then shared with him that you are one of the country's best eye surgeons and highly recommended you because of your excellent reputation. We called your office and you agreed to see me immediately. Within two weeks, I was having my lens replaced in my left eye and then two weeks later the right eye. Both of my surgeries were quick and really painless. I could see right away, crystal clear. I was enjoying watching two of my granddaughters' dance performances on stage at their Christmas show just days after my surgery and could see them in great detail from a distance. Since then I have been able to once again hike in the mountain park behind our home and can play golf with out loosing site of my ball. Much of what I read no longer even requires reading glasses. You were so kind and easy to talk to. I appreciated how informative you were and comfortable you made me feel. Your staff was excellent and caring as was the surgery center where the surgeries were preformed. Dr. Oyakawa, I want to thank you so very much for my ability to see clearly again. You are very much appreciated by me as well as my family and friends.
One of your happy patients!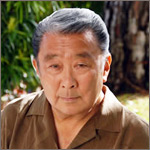 Patrick Kuga
Bilateral Crystalens® left eye LRI
I am able to read small print more easily and drive at night without blurred vision, but what I enjoy the most is being able to see the golf fairways and greens better with my new vision! I was apprehensive when I learned that surgery was needed, but after the doctor examined me and explained the procedure, I was comfortable with the decision. Actually, the prep time was longer than the actual surgery. The surgery seemed to be completed in a blink of an eye, literally! If I needed the procedure, I would definitely choose to have it done. I was thoroughly prepared, and the results were extremely successful. I would recommend this surgery to anyone who is a good candidate for it. I'm particularly pleased that I can now focus well at far, mid, and near distances as opposed to other types of lenses that provide limited range. I researched the procedure and the doctor's qualifications before deciding to have the surgery. I found that Dr. Ray Oyakawa is highly regarded in his field. I believe I received the very best treatment and follow-up under his care.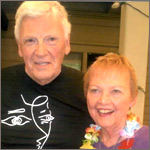 Margaret Works
Bilateral Crystalens® and LRI Right Eye
With my new vision, I most enjoy painting, etching, and looking at distant landscapes and details. I can see road signs ahead, read small street signs, read the newspaper, and books. I can especially see colors clearly! My overall experience was excellent. The pre-op exams were thorough and careful. Everyone at the surgery center was professional and reassuring. The actual operation was a light show of colors and a variety of designs that was beautiful! Immediately after surgery, I saw clear colors and definite, sharp details that were amazing. If I needed this procedure again, I would have it again. I had surgery on both eyes. I see better than I have ever seen in my life, and suddenly, no glasses! I have worn glasses since I was six years old. It is still a habit to reach up to put them on and off. I never cease to be amazed at my new eyes. I would recommend this surgery to a family member or friend, in fact, I already have. It is a new lease on life. Seeing is so important to enjoying everything you do.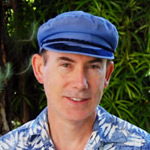 Craig Miller
Bilateral Crystalens® right eye LRI
My experience with Dr. Oyakawa and his staff at Sharper Vision Centers was great! Dr. Oyakawa performed cataract surgery on both of my eyes. I can now read without glasses for the first time in years. I'm thrilled! He and his staff are professional health providers and then some! It's a pleasure to be under their care. I would recommend their services to everyone.